Welcome to a new and exciting journey BEYOND Dog Training toward a deeper relationship with your dog.
This journey will open your mind about the relationship you have with your dog. It will help you to realise the full potential of that relationship. You could experience a life changing journey, just as I did with my own dogs.
There is so much more to be discovered about your dog, about yourself and about the potential depth of your relationship together. BEYOND Dog Training will give you the tools to help you on that journey so that you too can achieve amazing goals together.
– Benefits of  Beyond Dog Training –
Discover – how simple it is to establish a mutual understanding of each others needs. This creates harmony.
Learn – to develop and nurture a sense of trust. You will start to feel as one.
Develop – a level of communication that you never thought was possible. Eye contact alone can be powerful.
Identify – the unique potential of your relationship. A wondrous realisation.
Fulfil – your goals together and achieve what you never thought was possible. Mission accomplished!
Be – the envy of other dog owners.
Feel – the admiration of your friends.
Enjoy – attending social events together or just having coffee with your friends and with your beautiful, happy dog, calmly attentive by your side.
Reminisce – in the future, knowing that you achieved great things together.
Erin Williams named as a finalist for the 2022 NSW-ACT Agrifutures Rural Women's Award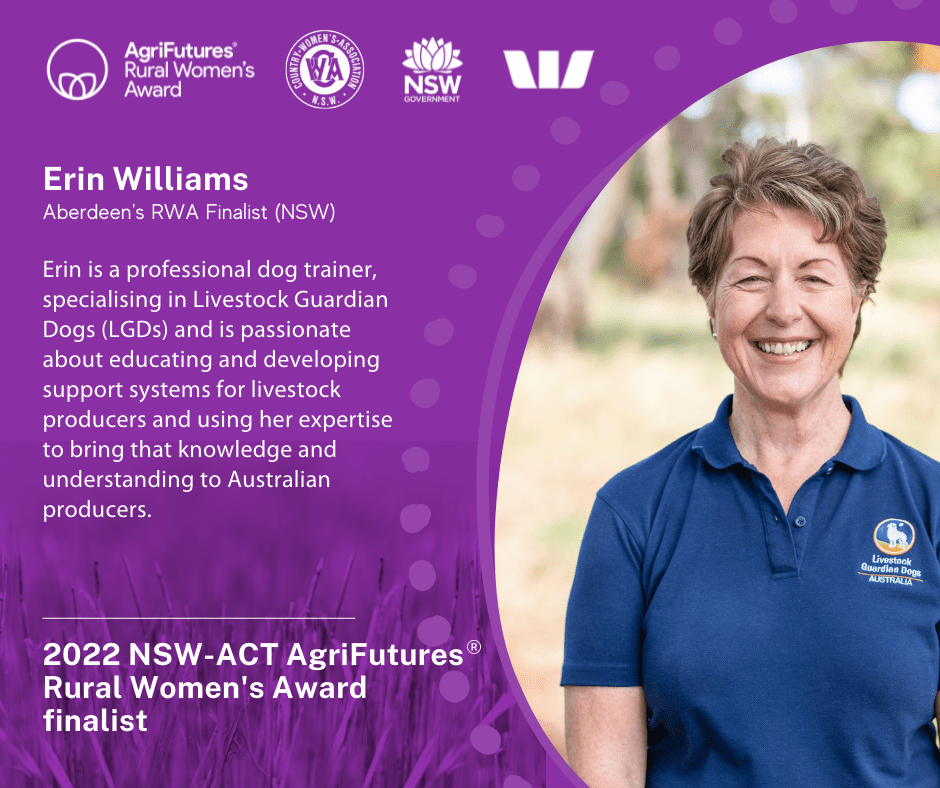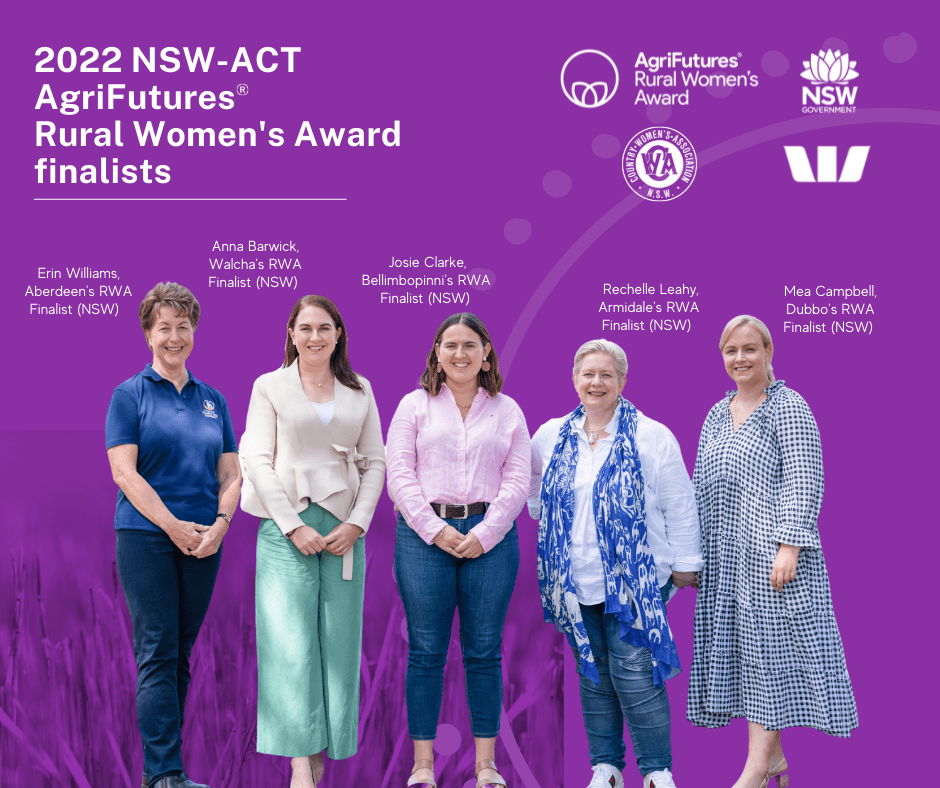 - Get in Touch -
If you would like to share your own dreams with me so that you can find out what your next steps could be, you can contact me here
- Our Services -
If you know what your next step is, you can follow this link to the services I offer where you can select what will best suit your needs.
– Features of  Beyond Dog Training –
Positive Reinforcement training is recommended by:
Australian Veterinary Association
Animal Welfare League Australia (AWLA).
RSPCA
Delta Society
The Humane Society
Leading industry professionals such as Dr Ian Dunbar, Patricia McConnell and Karyn Pryor.
Scientifically proven training methods that result in happier dogs.
Wholistic approach to educating individuals and communities as part of the Responsible Pet Ownership guidelines endorsed by the RSPCA and government.
Aligned with the worldwide shift in social consciousness about animal welfare particularly about the future of Dog Training worldwide.
If I can do it with a Livestock Guardian, you can do it with your companion dog!
I have seen Erin and her two dogs in action as they do the rounds at Strathearn each week. They volunteer their time to provide the residents with their unique therapy as the local Delta Therapy Dog team. Everyone should come and see the transformation that takes place when they walk down that hallway and into a room to greet the residents. I've witnessed Fifi and Roberto get themselves into position next to a resident so that the resident can easily reach out to pat and caress them or to tell them how beautiful they are. Everyone comes to life when they are about and there is much conversation and interaction going on, even with the staff! We Love them. I particularly Love Roberto but Erin won't give him up!
We were so grateful to have Erin's skill and expertise in getting our wayward but beautiful juvenile, Prince , under control. Her patience is amazing and the way she included the children and educated them too was heartwarming to watch. We have asked her to come back and help us and Prince with the next stage of his development.